Moa at 6 months, IWANE 2007 where he placed 2nd in the 6-9 month puppy class to his slightly older half brother Salt under breeder/judge Jette Holm Jensen, Denmark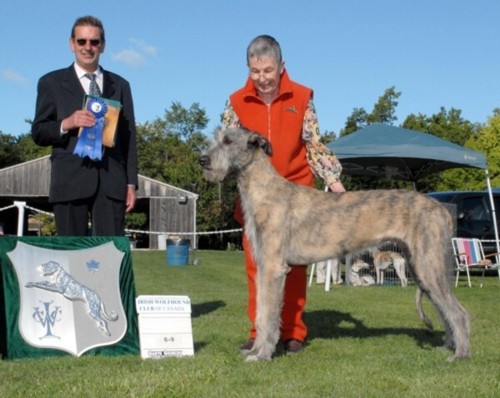 Moa at 8 months, First Junior Puppy dogs IWCC National Specialty under breeder/judge Ulli Peiler, Ireland. Also First Puppy dogs Sweepstakes under Rosemary Shoreman at this show.
Moa First Canadian Bred dogs IWCC Quebec Regional Specialty 2008 under breeder/judge Dr, Lynn Simon,
Rockhart IWs, USA
Moa on the move, IWCC Quebec Regional Specialty 2008. IWCC Quebec photos by Clement Beaulieu.
Moa Group First Kingston, Ontario, June 2007 under judge David Eadie".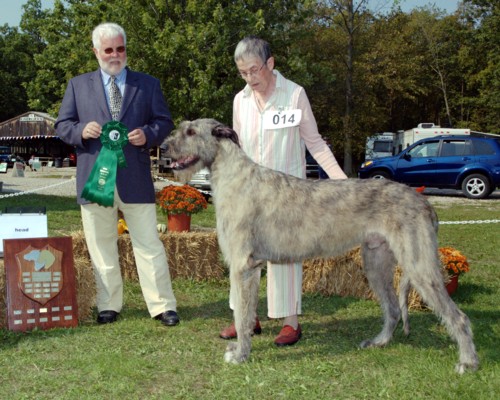 Moa winning my AOTEAROA Trophy for Best Head, IWCC National Specialty 2008 under breeder/ judge Jurgen Rosner, von der Oelmuhle IWs, Germany.
My favourite head study of Moa taken at the IWCC National Specialty 2008 by Kevin Peuhkurinen Photography